Offers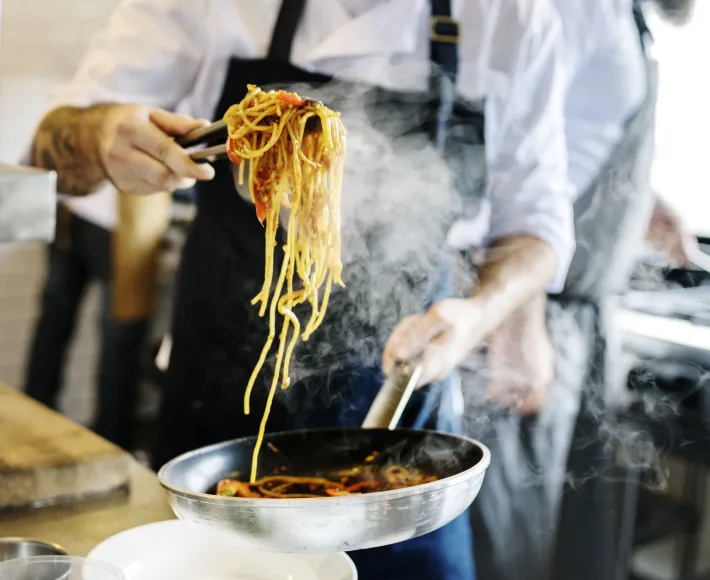 Gluten free vacations at the Aurea Hotel in Bellaria!
For many years, we have joined the AIC and AILI programme
Here at Hotel Aurea, we have always wanted everyone to eat as well as at home, no one excluded.

We have been an AIC and AILI member hotel in Bellaria for many years. Our cuisine is mindful of all types of intolerances, without sacrificing the classic taste of Romagna dishes. We prepare gluten-free and lactose-free food, taking care and attention to the result without giving up the most genuine and original tastes of our tradition.

Cuisine is very important in Romagna. From breakfast to dinner, every moment at the table is a party. In our hotel in Bellaria we offer a celiac menu, preparing each dish with the best local products, guaranteeing safety without giving up our typical flavor.

Our dedicated menus for food intolerances guarantee a carefree vacation, while still having the possibility of enjoying the typical Romagna cuisine. We pay attention to everyone's needs, particularly to guests with specific dietary requirements.
 
Delicious breakfast to start off on a high note: homemade cakes and pastries with gluten-free ingredients, fresh fruit, gluten-free bread, gluten-free and lactose-free savory products
Lunch and dinner with two different meat and fish menus so you can enjoy a different specialty every day

Contact us to request a quote for your gluten-free vacation in our hotel in Bellaria!


loading form